Calgary, Canada. April 12th 2018.
Terrex purchases additional 8,000 channels of SmartSolo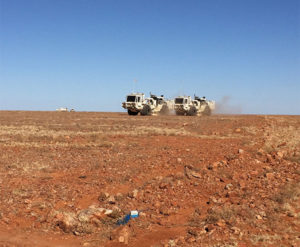 Terrex has taken delivery of an additional 8,000 SmartSolo units, targeting high density surveys in Australia.
According to Greg Dunlop, CEO of Terrex Seismic, "with the ever increasing requirement for larger channel counts on our crews, we have made the decision to add an additional 8,000 channels of SmartSolo to our inventory. Our experience with SmartSolo has clearly demonstrated that the system delivers, and has exceeded our expectations with regards to improvements in productivity, reduction in crew numbers and logistical costs, without compromising the data quality delivered to our clients. Its light weight design, reliability and outstanding support from DTCC, has made this an easy decision for us. We believe that the addition of these channels will be yet another step towards ensuring Terrex maintains its position in the industry as the premier supplier of high quality broadband and high density seismic acquisition services"
Gary Wu, Managing Director of DTCC, said: "This additional commitment of 8,000 SmartSolo units from Terrex proves unquestionably that our system delivers on its promises of reliability, productivity, and durability. This repeat order from Terrex clearly demonstrates that we have delivered a quality product which meets all their requirements technically, operationally and from a customer service point of view. We are honored with the trust that Terrex has placed on SmartSolo."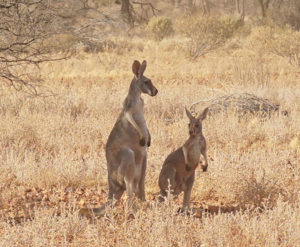 About DTCC
Dynamic Technologies (DTCC) is headquartered in Calgary, Canada and has multiple R&D, Manufacturing and sales/support facilities in Canada, China and USA etc. DTCC is a world leading manufacturer of seismic sensors. DT-SOLO series high sensitivity geophones are recognized by the industry as the most reliable high- sensitivity seismic sensors. DTCC's new product SmartSolo® – World's First Smart Seismic Sensor defined a new category of seismic acquisition equipment.
About Terrex Seismic
Terrex is a Brisbane, Australia based company, part of the Terrex group which is a leading technology-focused seismic solutions provider. Terrex provides cutting-edge seismic acquisition services, surveying and geophysical processing services to the global oil and gas, and resources industries.  With over 900 successful onshore seismic surveys, Terrex provides clients with peace of mind when it comes to maximising the value of each client's exploration budget, adhering to its core values of safe performance, high-quality data acquisition and value-for-money.